Bringing LGBTQ+ communities together, under the umbrella of the Pride in Plymouth Community Trust, to celebrate and represent the diversity that exists in the city.
Pride in Plymouth aims to;
Create a 'community hub' to support other community groups, events, and projects for the benefit of the LGBTQ+ communities in Plymouth.
Share information about equality legislation, promoting and signposting to local and national support groups and raising awareness in support of international human rights particularly in relation to LGBTQ+ people.
Organse and promote spaces and places that bring LGBTQ+ people together.
Develop and share the Pride in Plymouth LGBTQ+ Community Archive.
Promote Plymouth to the wider LGBTQ+ audience as a viable place to live, study and visit.
Dr Alan Butler has over 10 years' experience in creating an archive of people's lived experience in the city and used it as part of his PhD study. Throughout that time, he has worked to increase LGBQT+ visibility and advocacy across the city, and beyond by exploring and celebrating a rich heritage. In addition to being part of Pride in Plymouth he is a lecturer at Plymouth Marjon University and the city's LGBTQ+ community builder. Please contact him via alan.butler@prideinplymouth.org.uk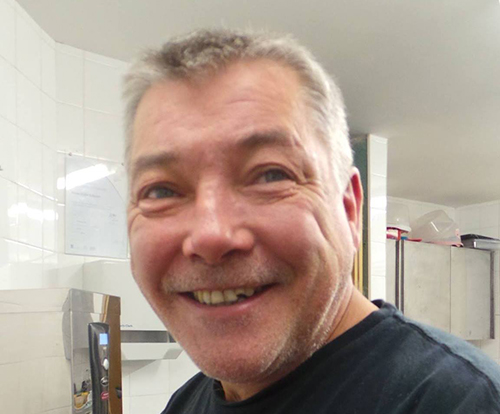 Mark was one of three people that signed a constitution that formally gave Pride in Plymouth a legal status of an 'unincorporated association'. Our aim at the time in 2009 was to create a website focused on promoting events on the scene in Plymouth. It became clear that the 'scene' was much bigger than the few pubs and one club. Therefore the website evolved into a far more informative platform that became naturally linked to social media primarily Facebook.
Mark has supported the 'Pride in Plymouth' transition from an 'unincorporated association' through to the strong CIC we are now. Mark will continuing to build the LGBTQ+ community in Plymouth both on-line and events .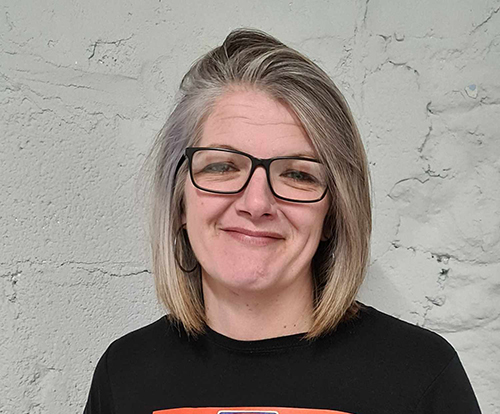 Donna has been part of the Pride in Plymouth Community Trust since 2018. Her role covers all the services and events that Pride in Plymouth facilitates across the city and beyond. Donna also resides in the Plymouth Office in Rendle Street most days a week and assists with caring for and expanding the LGBTQ+ community archive. In addition to this Donna is also a current research Ph.D. student at the University of St. Mark and St. John, researching the effects of capturing communities' heritage in the LGBTQ+ community of Plymouth within the archive setting and the impact on personal and community wellbeing.
Contact her via Donna.Maughan@prideinplymouth.org.uk
Duncan has been involved with Pride In Plymouth since 2014 – Bringing his knowledge of hospitality and retail along with creative arts to support the organisation. During this time he has also been involved with advocacy work, hate crime reporting and community engagement through creative projects. To get in touch contact him at Duncan.mason@prideinplymouth.org.uk
Queer District Collective
The Old Queeriosity Bookshop
Plymouth Social Enterprise Network
Community Archives & Heritage Group